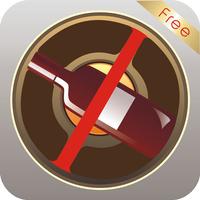 Alcohol Monitor – BAC Calculator
Free Get
Alcohol Monitor – BAC Calculator Description
Alcohol Monitor is here to calculate the blood alcohol content (BAC) simply and easily.

Just select your gender, weight, how much have you drunk and how long have you been drinking, Alcohol Monitor will calculate your BAC quickly and smartly, then you will know whether you have exceeded a certain level of alcohol.

The operation is simple, you can input the number conveniently by Picker.

Others:

Set the category of the drink, including capacity and content of alcohol in Settings module.

Unit including, oz, cl or ml, lbs or kg, and % or ‰.

Clean and easy user interface.

Be aware:

Keep in mind that the results generated are estimates, the calculation should not be used to determine whether a person is able to drive. The purpose is for entertainment and informational only.

Never Drink And Drive!

If you have any questions or suggestion, please kindly mail to maxwellsoftware@gmail.com.