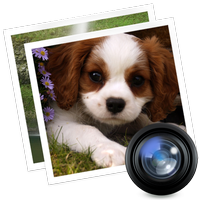 Animal Desktops
$1.99
Animal Desktops Description
Animal Desktops is a collection of more than 250+ wallpapers for your Mac's desktop. 150 images have a 3840x2160 resolution for 4k displays.

*** Use the included Slideshow feature as your own screensaver!

* Browse through all 250+ images at once
* Single click to select and highlight an image and press the spacebar to preview the image with Quick Look
* Double click to select an image as your desktop wallpaper
* 100+ Images have a resolution of 2560x1600
* 150 Images have a 4k resolution of 3840x2160
* Run the images in a slideshow ( use as a screensaver )
* Scale and zoom images for previewing
* Set wallpapers for all of the monitors connected to your Mac
* Set desktop workspaces
* Works with Retina and non-Retina displays

Requires Mac OS X 10.7 or later.

If you like the app please do us a favor and write a review.
Animal Desktops 1.0 Update