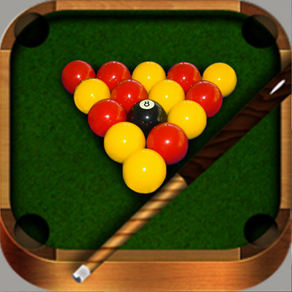 Бильярд - бесплатно бильярд игра
Бильярд - бесплатно бильярд игра Screenshots
About Бильярд - бесплатно бильярд игра
Бильярд это бесплатная игра бассейн для Iphone. Эта бильярдная игра просто, весело, и привыкание. Это идеальное место, чтобы отвлечь вас на работе, в метро, ​​или даже у себя дома.

Являетесь ли вы экспертом или случайный игрок, вы будете любить теннис.
Интерфейс очень интуитивный и позволяет быстро понять, как работает наша бильярдная игра.

Мы были особенно осторожны, чтобы сделать эту бильярдной игры как можно более реалистичным, чтобы предложить вам приятный опыт. Наша бесплатная игра бильярд очень реалистично. Стол, ковровое покрытие, кий и шары даст вам ощущение действительно играет в бильярд.

Предпосылки для играть в бильярд

# У вас есть Iphone или Ipad

Особенности Бильярд

# Доступна на 20 языках Игра
# Реалистичная 3D окружающей среды
# Продуманная система прицеливания
# 1 или 2 игрока
# Классический режим: реальная игра
# Свободный режим: прогреть, перемещая шары, как вам нравится

Скачать бесплатную игру в бильярд и начать получать удовольствие прямо сейчас.
What's New in the Latest Version 1.0
Last updated on May 13, 2016
Бильярд - бесплатно бильярд игра FAQ
Click
here
to learn how to download Бильярд - бесплатно бильярд игра in restricted country or region.
Check the following list to see the minimum requirements of Бильярд - бесплатно бильярд игра.
Бильярд - бесплатно бильярд игра Alternative