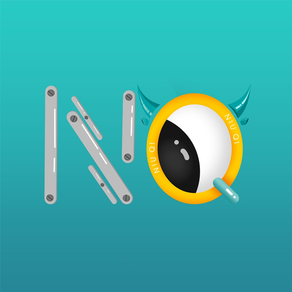 牛器NiuQi-warm textile machine
牛器NiuQi-warm textile machine Screenshots
About 牛器NiuQi-warm textile machine
1、about us
Niuqi has built an online B2B platform on that manufacturers, traders and spare parts manufacturers in the global textile machinery industry can exchange ideas . We help users reduce language communication barriers through automatic language translation and online language communication. Users can quickly match the business information they need, users can quickly publish their products on the platform, including the latest machines, used machines, machine parts, etc. Users can also purchase some parts of the machine on the platform through international postal methods. Niuqi also provide an online global cross-language communication community platform for users to meet and know each other in English.
A、True Authentication, Credit Guarantee.
To solve the problem of international trade credit, real buyers and merchants make trade more authentic and credible, promote the transformation of transactions, and ensure the security of transactions.
B、Mobile Prosperous Shop, Display Enterprise Image.
Synchronous display of PC and min site to support international buyers from different countries.
C、Precision Marketing, Online and Offline Collaborative Promotion.
Precision marketing and promotion, accurate positioning and delivery of online and offline advertisements for main important textile district.
D、One-click Synchronous Bilingual Platform, Bilingual Automatic Switching.
To make foreign trade simpler, release commodity information easily, respond quickly to overseas buyers, and no longer restricted in language problems.
E、Top Advertising Booth, Selection Commodity Recommendation, Massive Flow Exposure.
To display the information of high quality enterprises and products in the most direct and eye-catching position, upgrade the brand of enterprises and increase their orders.
F、Business Opportunity Management, Order Opportunities to be seized in priority.
To grab buyers' purchase information firstly, understand buyers' demands, focus target customers, seize business opportunities.
G、Global transnational receipt of order, Convenient exchange.
To support global payment in VISA, Mastercard Credit Card and etc, real-time receipt to the account, convenient cash withdrawal and exchange.

关于牛器B2B 纺织机械平台

牛器搭建了全球纺织机械行业垂直在线B2B 平台,全球纺织机械行业的生产商、贸易商、零配件商可以在平台上进行交流认识,通过自动语言翻译,在线语言沟通等工具,帮助用户减少语言沟通障碍,让用户可以快速匹配到自己需要的商业信息,用户可以快速在平台上发布自己的产品包括最新机器,二手机器,机器配件等,用户也可以在平台上采购部分机器的零配件,通过国际邮递的方式,牛器也为行业提供了一个在线全球跨语言交流社区平台,用户可以用英语结识和认识客户。
1、真实认证,信用保障
解决国际贸易信用问题,真实买家商户让贸易更加真实可信,提升交易转化,保障交易安全。
2、移动旺铺,展示企业形象
打通PC端、手机端同步展现,支持海外不同国家买家需求
3、精准市场营销,线上线下协同推广
针对各重要纺织地区国家,精准营销推广,精准定位投放线上线下广告
4、一键同步双语平台,双语自动切换
做外贸更加简单,轻松发布商品信息,快速回应海外买家,不再受限语言问题
5、顶级广告展位,精选商品推荐,海量流量曝光
将优质企业和产品信息展现在最直接最醒目的位置,提升企业品牌,提高企业订单
6、商机管理,优先抢得订单商机
最先抢得买家求购信息,筛选买家需求,锁定目标客户,抢占商机。
7、数据管家,全方位掌握效果数据,把握潜在商机,分析客户数据
帮助卖家了解用户的行为和数据来源,判断及优化产品,提升产品的曝光率和询盘转化率
8、全球跨境收单,外汇结算,便捷兑换
支持全球VISA ,Mastercard 信用卡支付,实时收款到账,便捷提现兑换。
What's New in the Latest Version 1.1.3
Last updated on Aug 5, 2019
Old Versions
Version History
1.兼容邮箱和手机号登录、注册、找回密码
2.修复已知bug
1. Update the international version, bilingual support for Chinese and English, simultaneous release of product information and purchase information
2. Support international and domestic versions of WeChat three-party login
3, bilingual unified platform, real-time view of the latest global procurement information
4, update the online consultation function, you can contact the merchant online in real time.
5. Update the community's reporting and blacklisting functions, and timely block bad spam. International bilingualism can make it easier for international friends.
牛器NiuQi-warm textile machine FAQ
Check the following list to see the minimum requirements of 牛器NiuQi-warm textile machine.
牛器NiuQi-warm textile machine supports Chinese
牛器NiuQi-warm textile machine Alternative