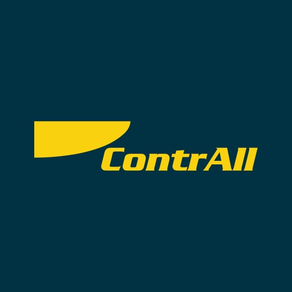 About ContrAll
ContrAll Projektrealisatie verzorgt sinds 1995 engineering en projectmanagement ten behoeve van zeer uiteenlopende projecten in de industrie- olie- en automotive branche.
Projectmanagement als totaalpakket, want naast het ontwerpen en realiseren van industriële projecten is ContrAll specialist in het ontwerpen, bouwen en verbouwen van tankstations en wasplaatsen voor zowel oliemaatschappijen als particulieren.
Op deze markt worden door ContrAll grootschalige projecten gecoördineerd in zowel Nederland als in het buitenland. Daarnaast hebben we een afdeling Facility management, waarbij onbemande tankstations op accurate en effectieve wijze worden beheerd.
ContrAll pakt het project op vanaf het voor u gewenste stadium. Of u nu begeleiding wilt vanaf het concept tot realisatie, of advies- en verbetervoorstellen voor een bestaand project, ContrAll staat naast u als klant en is uw deskundige partner in projectmanagement.

Expertise
Om deze complexe projecten te kunnen realiseren, is binnen ContrAll alle noodzakelijke kennis, kunde en equipment aanwezig. Het ContrAll team bestaat uit zeer gedreven en enthousiaste medewerkers, specialisten op het gebied van pomp-, tank en elektrotechnische installaties, grond- en civiele werken, werktuigbouwkunde, milieu, veiligheid en CAD tekenaars.
ContrAll ziet het als haar plicht alle projecten kritisch te beoordelen op zowel kwaliteit en budget en een optimale controle uit te voeren op planning en kosten van het project. Zodat u, als klant niet voor verrassingen komt te staan!
Wij coördineren, adviseren, signaleren en initiëren om u zoveel mogelijk werk uit handen te nemen. Echter staat u het gehele proces centraal en blijft u betrokken bij alle beslissingen.
ContrAll BV is ISO 9001 en VCA** gecertificeerd.

ContrAll Inspectie is een landelijk opererend inspectiebureau met medewerkers die werken vanuit de regio en gespecialiseerd in het inspecteren van vloeistofdichte voorzieningen.
ContrAll medewerkers geven vaak op een verrassend eenvoudige en simpele wijze invulling aan de problematiek van de klant en de ingewikkelde wet- en regelgeving.
ContrAll Inspectie BV is onafhankelijk en geaccrediteerd volgens RVA I 129 voor inspectie vloeistofdichte vloeren, verhardingen en rioleringen. Deze worden uitgevoerd volgens SIKB AS6700, protocol 6701 of 6703 (voorheen CUR/PBV-Aanbeveling 44).
Bij goedkeuring wordt een Verklaring Vloeistofdichte Voorziening verstrekt met een geldigheid van 6 jaar.

Deze app is ontwikkeld om u als opdrachtgever realtime inzicht te geven in lopende projecten. Daarnaast zijn hier alle relevante documenten online te vinden die inzicht geven in het verloop van het project, het beheer van een locatie of relevante meldingen en storingen.

Ook het laatste nieuws van ContrAll wordt hier gepubliceerd.
What's New in the Latest Version 1.1
Last updated on Sep 20, 2016
ContrAll FAQ
Check the following list to see the minimum requirements of ContrAll.