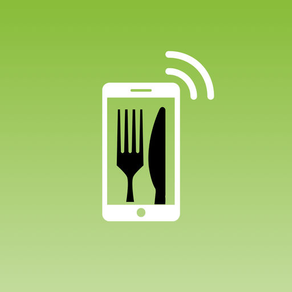 Food Safe System™ Screenshots
About Food Safe System™
Food Safe System™, The HACCApp

By Chefs, For Chefs

To Register an account please go to https://api.foodsafesystem.com/organisation/register/

Food Safe System is the first stand alone app that allows you to complete your food safety compliance records.

Food Safe System was created by Chefs and restauranteurs in response to the ever increasing amount of food safety paperwork requirements.

With pre built forms you can get rid of your paper records almost immediately, set up your suppliers list and the foods they supply, name your cooling units and build completely customisable cleaning schedules.

Set reminders and alerts for when checks need to be carried out.

Perfect for individual outlet operators and multiples, Food Safe System puts compliance safely in your hands.

All records are time stamped and dated, instantly accessible and stored within the App.
Cloud access allows any time access to records from anywhere.
Wireless temperature sensors and probes make Food Safe System accurate and reliable.


List of Forms Available

Food Deliveries
Quickly input details of food deliveries,
Each entry is automatically time stamped and dated and easily populated with pre-set suppliers details and foods.
Search for deliveries in the automatically prepared list by date or invoice number.
Bluetooth food probes can be used to automatically send true and accurate temperature readings to the app.

Temperatures
List your cooling units by name and type and set the working parameters, quickly record the fridge data with a few taps, all time stamped for your peace of mind.
Food Safe System automatically builds graphs of operating temperatures for easy access and review.
Optional wireless temperature sensors automatically monitor and record cooling unit conditions, providing up to date, reliable records as well as saving users time.

Cook/Cool/Reheat
A complete record of cooking times and temperatures as well as cooling times and methods when necessary.
Record either the core cooked temperature or the time and temperature combination, particularly relevant for Sous Vide processes,
List the item cooked as either the finished dish or trace back to the food supplied and the supplier.
Reheating times and temperatures can also be added to the corresponding records.
Easily search for records in the automatically prepared record list.
Optional Bluetooth sensor probes can be used to accurately read and record temperatures.

Hot Hold/Cold Display
A complete record for your chilled display and/or hot buffet items.
Select Cold Display or Hot Hold and quickly add the appropriate temperature at the suggested intervals.

Hygiene Inspections
A pre populated list of questions that will keep you on top of your Hygiene Requirements, quickly completed with a swipe right.
A detailed list shows when checks are carried out, by whom and if completed.

Cleaning Schedules
Fully customisable to your own requirements.
Build a detailed list of what needs cleaned and when it needs cleaned, alongside details of how to clean it and with what method.
Set the frequency of cleaning for each item and the next task on the list will automatically appear at the top.
What's New in the Latest Version 3.0
Last updated on Apr 18, 2019
Old Versions
1. Hygiene-related bug fixed
2. Cooling unit related bug fixed
Version History
1. Hygiene-related bug fixed
2. Cooling unit related bug fixed
Food Safe System™ FAQ
Check the following list to see the minimum requirements of Food Safe System™.
Food Safe System™ supports English, Spanish
Food Safe System™ Alternative