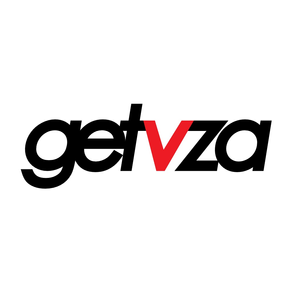 About Get VZA
Get VZA is a VirtualiZed Assistant designed to make travel easy and hotel Guest Services a breeze to engage. The provides users with the current functionality for participating hotels:

1. Guest Services - Everything from Room Service to Spa's and any hotel facility on the system allows you to engage virtually. Just place your "Order" via the VZA app and your delivery is given to you anywhere you are in the hotel
2. Access information about your stay via My Folio, including all charges. You may also retrieve your history to look at previous bills and make comparisons or look for an item.
3. Look through the restaurants menu and make reservations

All this and more services coming your way. Ask at the Front Desk for your VZA Code when you check-in and treat yourself to a hotel concierge in your hands, always!

Information for Hotel Owners:
VirtualiZed Assistant or VZA is a software solution developed with the principles of a hotel Enterprise Resource Planning (ERP) solution, which allows automation of hotel and restaurant specific business functions.

Existing Property Management Systems (PMS) are capable of automating the hotel's hub of operations, which primarily involves the front office, booking and reservation, banquet, finance, human resource, inventory, material management, quality management, security, energy management, housekeeping, and customer relationship management (CRM). However, over the years, hotel information systems have been fragmented, with applications catering to specific functions with little or no integration between each system. At large, the hospitality industry is hampered by the predominance of legacy systems, which are hard to update, face several incompatibilities and pose a steep learning curve of adoption.

After years of research and analysis we have developed VZA as a hybrid and flexible system that aims to provide all of the PMS functionalities and features coupled with ERP system characteristics. VZA's primary focus will be to lead into a smooth, seamless use of technology with greater automation; greater visibility into hotel operations and provide competitive pricing. Hotels shall benefit from the optimized use of manpower, reduced revenue leakages, reduce training hours and higher resultant profits, and ultimately, creating higher revenue stream opportunities.

Revolutionizing the communication channel between a hotel property and its guests, VZA is designed as a two-way co-operative model which guests can initiate services independently. This include features such as starting a search within the hotel directory, ordering or requesting for services and monitoring their complete expenses for the duration of the stay up to last moment before they settle payments before check out.

Being an interactive and social tool as well, VZA propagates its own social media platform community; VZA is the "VirtualiZed Assistant" for everyone and anyone embarking on a role within the tourism and travel industry. It will be a metamorphosis of the next generation, a powerful tool of productivity.
What's New in the Latest Version 2.2.1
Last updated on Nov 12, 2016
Old Versions
Minur bug fixing and improvements
Version History
Minur bug fixing and improvements
Get VZA FAQ
Check the following list to see the minimum requirements of Get VZA.