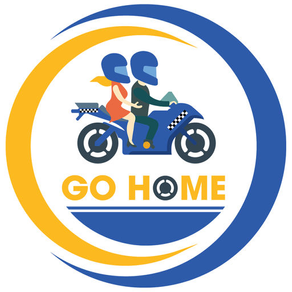 About Go Home
Với phương châm "khách hàng là tất cả" và " an toàn , tiện lợi, mọi lúc, mọi nơi " từ ngày đầu thành lập đến nay gohome không ngừng mở rộng địa bàn, nâng cao chất lượng phương tiện phát triển dịch vụ, huấn luyện đội ngũ lái xe, ứng dụng cập nhật công nghệ trong phục vụ khách hàng :
App ứng dụng đặt xe:
- Đặt xe nhanh
- Dễ sử dụng
- Theo rõi lộ trình
- Thời gian di chuyển nhanh
- Biết trước số tiền ước tính di chuyển
- Tích điểm thưởng
- Đánh giá lái xe
- Bảo hiểm an toàn khi vận chuyển và dịch chuyển
Với lợi thế phủ sóng hết tỉnh thành việt nam , gohome đồng hành cùng các bạn trên mọi nẻo đường việt nam.
What's New in the Latest Version 1.0.3
Last updated on Jun 2, 2019
Old Versions
Thay icon app
Sửa một số lỗi nhỏ
Version History
Thay icon app
Sửa một số lỗi nhỏ
Sửa phương thức tính giá tiền, để phù hợp hơn.
Go Home FAQ
Check the following list to see the minimum requirements of Go Home.