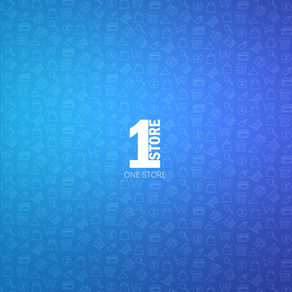 About One-store
مواطنة مسؤول .. وطن طموح

في الوطن الذي ننشده ..

الوطن الذي ننشده لا يكتمل إلا بتكامل أدوارنا ..

سنعمل من أجل تحقيق آمالنا وتطلعاتنا ..

سنسعى إلى تحقيق المنجزات والمكتسبات ..

سيتحمل كل واحداً منا مسؤولياته في قطاع ..



من صميم الرؤية انطلقنا ونستند عليها في تنمية القدرات الاستثمارية وتحريك الاقتصاد وتوفير موارد عديدة لوطننا، ونقدم الدعم والعون للشباب الطموح على تقديم الاستشارات التسويقية والتشغيلية والحلول التمويلية، ونحفز كل التجار على مواكبة التطور المعلوماتي في عرض المنتجات بطرق علمية صحيحة.

أنشأنا منصة خاصة بالتجار نقوم بتوفير كل الخدمات الاعلانية الابداعية بإفراط تقني واقتصادي غير محدود من حيث الشمولية التسويقية، ونطلق منصتنا الصناعية الالكترونية لرجال الوطن الذين بادروا بدعم الاقتصاد الوطني، وتوفر المنصة إمكانية لعرض منتجاتهم في الداخل والخارج.

ولا يتوقف دورنا عن الجانب التجاري، فهناك مسؤوليتنا الاجتماعية التي من خلالها نتجه لتثقيف المجتمع معلوماتياً؛ لنتمكن من محو أمية التجارة الالكترونية، وكشف الطرق الصحيحة للتسويق الالكتروني، والقضاء على العمل الغير عشوائي على الشبكة العنكبوتية في المشاريع الصغيرة والأسر المنتجة، ليتمكنوا من عرض أعمالهم بشكل احترافي وابداعي منظم.

ونوفر البيئة الداعمة والمحفزة لذوي الاحتياجات الخاصة؛ لإبراز مواهبهم وتوظيفها بالشكل الأنسب لخدمة أفكارهم وإيجاد مساحة لعرض إنتاجهم في مختلف الفعاليات والأنشطة في المملكة.
What's New in the Latest Version 1.0.2
Last updated on May 19, 2017
Old Versions
One-store FAQ
Check the following list to see the minimum requirements of One-store.
One-store supports Arabic, English