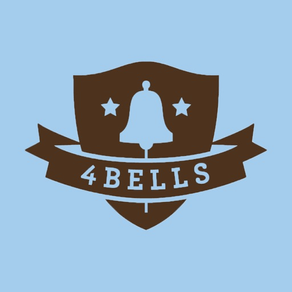 4Bells
2.0.7
for iPhone, iPad and more
About 4Bells
4Bells allows nonprofits and local groups to deploy known volunteers to complete urgent, time-sensitive tasks. For example, a Community Emergency Response Team (CERT) can match local volunteers with specific skills (e.g., medical, construction, electrical) to particular needs so the right people show up at the right time.
تحديث لأحدث إصدار 2.0.7
Last updated on 06/10/2022
الإصدارات القديمة
Allow users to initiate deletion of their account from within the app.
Version History
Allow users to initiate deletion of their account from within the app.
Fixed iOS version compatibility issue
Bug fixes, updates, and improved translations
Added Polish language support
Updates for performance and stability
Improved handling of network errors
We've been busy fixing bugs, enhancing functionality, and improving the look at feel of 4Bells.
Here's what you'll see with this update:
· A fresh new look
· Spanish, Portuguese, and English languages
· Use Facebook Messenger to receive tasks from the 4Bells app
· When you're offline, you can still see the tasks you viewed while online
· Adjust how much data the app uses
· Volunteers can indicate their interests (formerly "Categories")
· Assorted bug fixes
Notification improvements for iOS 11
• A new Recent Activity screen organizes your To Do's, Warnings, and information about activities in your groups.
• Creating an account is a friendlier and easier experience.
• Improved navigation to make it easier to find your task and group information.
• Larger buttons help identify the primary action on each screen.
• Added support for addresses and phone numbers outside of the United States.
• When team leaders need to approve volunteers, the new visual design makes approvals easier to see.
• Other bug fixes
Now team leaders can select all categories when creating a task.
We made it easier to change your password.
The list of categories is now sorted in alphabetical order.
We fixed the sound and vibration portion of the push notifications.
Added links to the 4Bells Privacy Policy and updated Terms of Use on the log in screen.
Other minor bug fixes
Minor bug fixes
Minor user profile enhancements
Improved support for iOS 8
Added support for push notifications.
Improved handling of tasks with multiple volunteers.
Volunteers can now decline tasks.
Performance optimizations for low bandwidth situations.
Improved location and navigation functionality.
User interface improvements.
4Bells FAQ
تحقق من القائمة التالية لمعرفة الحد الأدنى من المتطلبات 4Bells.
iPhone
Requires iOS 11.0 or later.
iPad
Requires iPadOS 11.0 or later.
iPod touch
Requires iOS 11.0 or later.
4Bells هي مدعومة على اللغات English