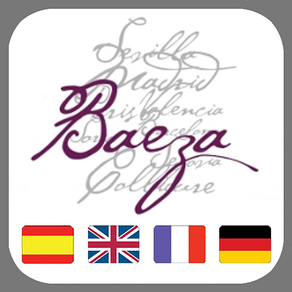 لقطات الشاشة لـ Baeza AudioGuide
About Baeza AudioGuide
Discover Baeza!!!

Complete audio guide of the most interesting places of Baeza (Jaen, Spain). Audio-guide produced by professional scriptwriters and guide announcers. Audios and images included in the application, no data connection is needed to play the audio guide.

During the duration of the audio guide you will get to know in detail the village history.

Approximate duration necessary to listen to the audio guide: one day.

We encourage you to enjoy Baeza!!!
تحديث لأحدث إصدار 4.4.1
Last updated on 25/01/2018
الإصدارات القديمة
Baeza AudioGuide FAQ
تحقق من القائمة التالية لمعرفة الحد الأدنى من المتطلبات Baeza AudioGuide.
Baeza AudioGuide هي مدعومة على اللغات English
بدائل لـ Baeza AudioGuide