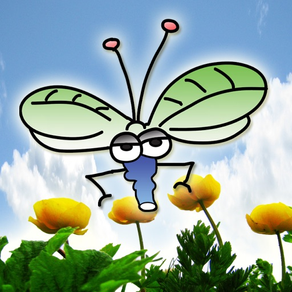 لقطات الشاشة لـ BeatTheBug
About BeatTheBug
BeatTheBug is your virtual fly flap. It is one of the first to support the brand-new compass of the iPhone 3G S but of course also running on all iPhone and iPod Touch devices. Turn around yourself and find the flying bug to catch it with one of the available bats. It has never been more fun to catch bugs. Practice for your next TV interview to make sure you have a quick reaction when you need it :)


Ever wondered why people stay outside, spinning around and beating the air with their iPhone? They enjoy a short BeatTheBug session.

BeatTheBug supports all iPhone and iPod devices, without a compass you can tilt the device to the left / right to move around.


KEEP THE DEVICE TIGHT IN YOUR HANDS!!! We do not take responsibility for flying devices :)

IMPORTANT NOTICE: No bugs have been harmed to build this application.
تحديث لأحدث إصدار 1.0
Last updated on 05/08/2009
BeatTheBug FAQ
تحقق من القائمة التالية لمعرفة الحد الأدنى من المتطلبات BeatTheBug.
BeatTheBug هي مدعومة على اللغات English, German