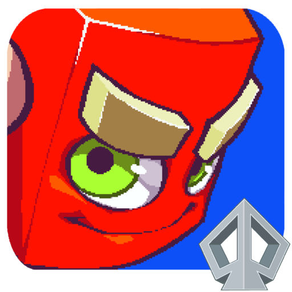 لقطات الشاشة لـ Color Crasher
About Color Crasher
The Color Crasher challenge is here!
Try the worlds hardest arcade challenge.

Strange colored blocks have appeared in the Color Kingdom. Good thing Crashers love crashing things!

Crash your way through a barrage of colored blocks. Over 100 items to be unlocked for your minion Crasher. Each block is worth Reward Points, travel further to unlock point multipliers!
تحديث لأحدث إصدار 1.11
Last updated on 08/09/2016
الإصدارات القديمة
Version History
Fixed some major crashes. no pun intended.
8 New Skins !
8 New Achievements !
New progress tracker
Mute
scoreboard bugs fixed, skin unlocks, reduced buffering time.
Color Crasher FAQ
تحقق من القائمة التالية لمعرفة الحد الأدنى من المتطلبات Color Crasher.
Color Crasher هي مدعومة على اللغات English