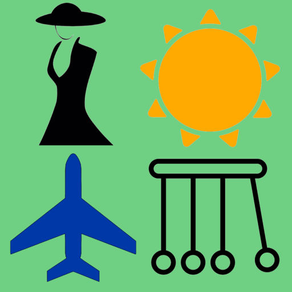 لقطات الشاشة لـ Companion Travel Trip
About Companion Travel Trip
Your best buddy away from home.
Whether you are on a city trip, a foreign country shopping spree or just enjoying your holiday. This app is your friend in need.

With just a thumb press you can compare those weird foreign fashion sizes to the ones you are used to.

You can also...
Quickly convert the currency to the one you know,
Check the local weather,
Get a hang of those weird measurements and sizes.

Even those complicated bits and bytes are converted for your convenience.
تحديث لأحدث إصدار 1.0.1
Last updated on 13/04/2017
Companion Travel Trip FAQ
تحقق من القائمة التالية لمعرفة الحد الأدنى من المتطلبات Companion Travel Trip.
Companion Travel Trip هي مدعومة على اللغات English
بدائل لـ Companion Travel Trip