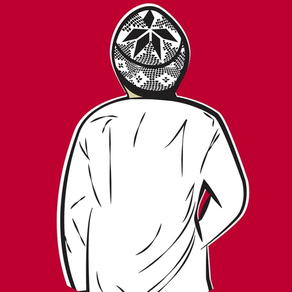 DarShghf - دار شغف
1.7.5
for iPhone, iPod touch
لقطات الشاشة لـ DarShghf - دار شغف
About DarShghf - دار شغف
تطبيق دار شغف للنشر والتوزيع ، و هو عبارة عن تطبيق يسهل على المستخدم طلب ونشر الأعمال الأدبية من "كتب أدبية من روايات و دواوين الشعر والنثر وباقي الكتب المتنوعة" ذات القيمة الأدبية والصادرة عن دار شغف ، وكذلك بيع وعرض الادوات القرطاسية المكتبية واللوحات

This is App is online book store for publishing and distribution, which is an application that facilitates the user to request and publish and distribute works "scientific books - literary novels and the poetry and prose", of scientific and literary value.
تحديث لأحدث إصدار 1.7.5
Last updated on 15/12/2022
الإصدارات القديمة
Version History
- Updated icon of the app.
- Fixed favorite icon issue in the list.
- Fixed crash when we try to view image in full screen mode
- Fixed total in cart
- Added Push
- Fixed price total on delivery methods screen
- By default select delivery method if only 1 is available
- Fixed Cash on delivery order details issue
- Fixed cart screen when empty
- Fixed load more products
- Added share in product details
DarShghf - دار شغف FAQ
تحقق من القائمة التالية لمعرفة الحد الأدنى من المتطلبات DarShghf - دار شغف.
iPhone
Requiere iOS 11.0 o posterior.
iPod touch
Requiere iOS 11.0 o posterior.
DarShghf - دار شغف هي مدعومة على اللغات Inglés, Árabe
بدائل لـ DarShghf - دار شغف