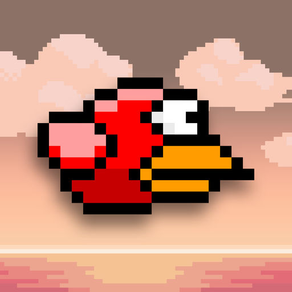 لقطات الشاشة لـ Floppy Bird.
About Floppy Bird.
Tap to fly and avoid different obstacles as you compete with your friends for the highest scores on three levels!

Pipes Level -
Dodge the pipes to stay alive.

Coins Level -
Collect coins without hitting the pipes. Miss three coins and game over.

Attack Level -
Dodge the birds as they try to attack you.

This app was not created or endorsed by Dong Nguyen or "GEARS Studio", creators of "Flappy Bird"
تحديث لأحدث إصدار 1.1
Last updated on 09/06/2014
الإصدارات القديمة
Floppy Bird. FAQ
تحقق من القائمة التالية لمعرفة الحد الأدنى من المتطلبات Floppy Bird..
Floppy Bird. هي مدعومة على اللغات English