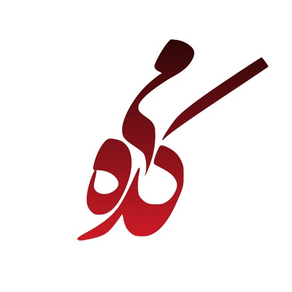 Meikade App
Persian Poetry App
4.5.0
for iPhone, iPad and more
لقطات الشاشة لـ Meikade App
About Meikade App
Meikade is a free and open-source Persian poetry application.
You can find over 60 poets and 50,000 poems in the Meikade's database.

Main Features:
- Advance and Quick search between all or some sort of the poems.
- Share poems or verses.
- Powerful store contains over 50,000 poems for free.
- Hafez faal, choose your fall using different and better method from the other applications.
- Random poem chooser
- Favorite and Mark poems and verses to the Favorite list.
- It's free and released under the GPLv3 license.
تحديث لأحدث إصدار 4.5.0
Last updated on 19/02/2022
الإصدارات القديمة
- Search between public lists
- Bugfix and Improvements
Version History
- Search between public lists
- Bugfix and Improvements
- Home screen including recent poems and favorite poets
- Explore page for reading and finding bests of the week and recommended poems in different categories
- Help pages to assist user
- Moving to next and previous poems via sliding right or left in Search and Recents pages
- User experience enhancement
- Bug fixes and other improvements
- Personal Poems, You can store your personal poems in My Meikade
- Tablet mode for Landscape screens
- UI improvement on the iOS devices
- Improve on the search
- Improve sticker export and save to gallery
- Many other bug fix and improvements
- Update Translations
- Some swipe gestures bug fixes
- Some other bug fixes and improvements
- Improve on Look and Feel
- Language switch bugfix
- Statusbar color bugfix
Meikade App FAQ
تحقق من القائمة التالية لمعرفة الحد الأدنى من المتطلبات Meikade App.
iPhone
Requiere iOS 12.0 o posterior.
iPad
Requiere iPadOS 12.0 o posterior.
iPod touch
Requiere iOS 12.0 o posterior.