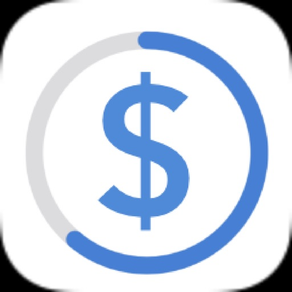 Pocket Saving
Achieve the goal by saving
1.0
for iPhone, iPad and more
لقطات الشاشة لـ Pocket Saving
About Pocket Saving
The perfect way to save. Pocket Saving will allow you to achieve what you have always wanted to buy. Be it a vacation, a new phone, a video game, whatever. Simply add the value of what you want to buy, and set a date when you want to achieve it. Pocket Saving will help you know how much you should save per day, week or month. Fill your log little by little to achieve that goal.

Take advantage of widgets, whether small, medium or large, you can see your progress.

Dark Mode On. Pocket Saving has the option for all those who love dark mode.

-------------

La manera perfecta de ahorrar. Pocket Saving te permitirá alcanzar eso que siempre has querido comprar. Ya sea unas vacaciones, un nuevo telefono, un videojuego, lo que sea. Simplemente agrega el valor de lo que deseas comprar, y pon una fecha a la que lo quieres lograr. Pocket Saving te ayudará en saber cuanto debes ahorrar pos día, semana o mes. Llena tu registro poco a poco para lograr ese objetivo.

Toma ventaja de widgets, ya sea pequeña, mediana o grande, podrás ver tu progreso.

Modo Obscuro Activado. Pocket Saving tiene la opción para todos aquellos que amen el modo obscuro.
تحديث لأحدث إصدار 1.0
Last updated on 27/01/2021
Pocket Saving FAQ
تحقق من القائمة التالية لمعرفة الحد الأدنى من المتطلبات Pocket Saving.
iPhone
Requiere iOS 14.0 o posterior.
iPad
Requiere iPadOS 14.0 o posterior.
iPod touch
Requiere iOS 14.0 o posterior.
Pocket Saving هي مدعومة على اللغات Español, Inglés