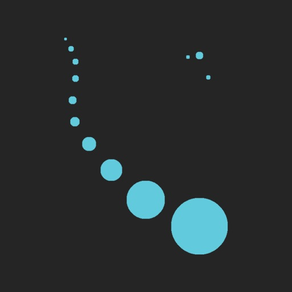 sculpty
2.1
for iPhone, iPod touch
About sculpty
sculpty is an augmented reality drawing app.

you can do so many things, like:
- make sculptures
- make textures for your sculptures
- make sculptures with your sculptures

you can use it if you want!
تحديث لأحدث إصدار 2.1
Last updated on 18/01/2021
الإصدارات القديمة
Version History
- you can now create sculptures and use them in other sculptures
- increased performance
- UI improvements
- fixed texture saving bug
- new app icon
- so i fixed some things and its a little bit better, but still not perfect please don't be mad it is difficult to program sometimes
- you can place and move a sculpture that you've made when viewing it now, that's kinda neat right?
sculpty FAQ
تحقق من القائمة التالية لمعرفة الحد الأدنى من المتطلبات sculpty.
iPhone
Requiere iOS 13.0 o posterior.
iPod touch
Requiere iOS 13.0 o posterior.
sculpty هي مدعومة على اللغات Inglés