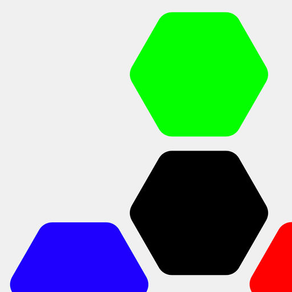 About Tri Me.
The goal is elegantly simple: Create triangles of matching color, collect points. The bigger the triangle, the more points you get. Compete with your previous scores on the leaderboard.

There are 3 game modes:
1. Moves: Get as many points as you can in only 30 triangles.
2. Timed: 60 seconds and you're done.
3. Endless: Rack up as many points as you can. I wonder if it's possible to get the whole board the same color...?

Comments? Concerns? Feedback?
Contact us at: tri-me@izonion.com
تحديث لأحدث إصدار 1.0
Last updated on 04/02/2019
Tri Me. FAQ
تحقق من القائمة التالية لمعرفة الحد الأدنى من المتطلبات Tri Me..
Tri Me. هي مدعومة على اللغات English