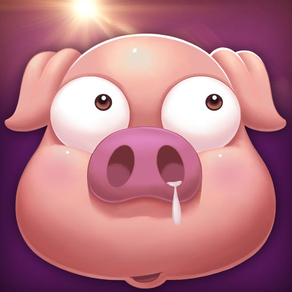 لقطات الشاشة لـ Zoo Puzzle!
About Zoo Puzzle!
Game Description:A pet irregular to eliminate casual puzzle single-player game

Game Features:On the basis of the classic three eliminate play game,combined with the shape of all kinds of cute animals' pet role,the innovation stage play,so cute cute animals,gorgeous colour game,must let youshine at the moment.Pick up the easy to operate,make smooth performance elimination of resistance to play the game,lovely animals are waiting for your fingers gently slip.What are you waiting for!

Playing Method: Players need to slide your finger to three or more of the same pattern can eliminate the smallanimal connected.In the process of elimination,there will be some different types of pet barriers hinder the movement of the small animals.Five or more equally small animals can be formed within the special skills to eliminate screen stupid character of animals to get more gold coins and elimination of extra time.
تحديث لأحدث إصدار 1.5
Last updated on 31/03/2017
الإصدارات القديمة
Zoo Puzzle! FAQ
تحقق من القائمة التالية لمعرفة الحد الأدنى من المتطلبات Zoo Puzzle!.
Zoo Puzzle! هي مدعومة على اللغات Chinese, English