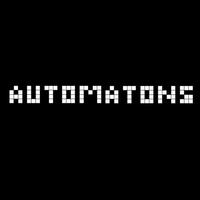 Automatons
Free Get
Automatons Description
Automatons is an implementation of two-dimensional cellular automatons. Each cell has eight neighbors. Whether the cell lives, dies or is born in the next generation is determined by how many neighbors are currently alive.

John Conway's Game of Life is just one example of the automatons you can create. In fact, there are 262,144 possible automatons to explore!

Automatons is entertaining for novices and subject experts. Start with a random initial condition and see the patterns and symmetries that develop over time.

We've included a number of preset patterns that have nice behaviors for certain conditions. For example, for Life (B3/S23) there is a preset of a glider gun and a lightweight spaceship.

You can also insert a custom pattern to see how it evolves over time! Explore different initial conditions and and discover beautiful patterns and surprising results.