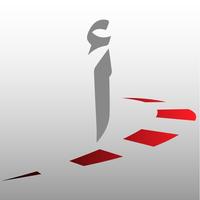 AutosportME
Free Get
AutosportME Description
AutosportME makes sure you will receive the latest news from the world of Motorsport to your smart device, that is through the extensive coverage of more than 20 regional and international championships through AutosportME website: Formula 1, MotoGP, Rally, Tourinc Cars, Endurance Racing and many more.

AutosportME App guarantees a smooth experience browsing through the articles, to make sure the visitor will have a good time while following the news of their favorite championships, along with watching many videos and high quality images.

Don't miss a moment, subscribe in the breaking news feature to get notifications for every new article!

يهدف تطبيق أوتوسبورت AutosportME إلى ضمان وصول آخر وأبرز الأخبار من عالم رياضة المحركات إلى جهازكم الذكي أولاً بأول، وذلك من خلال التغطية الشاملة والواسعة لأكثر من 20 بطولة عربية وعالمية عبر موقع أوتوسبورت الشرق الأوسط، فورمولا 1 / موتو جي بي / راليات / سيارات سياحية / سباقات التحمل، والعديد من البطولات الأخرى.

يؤمن تطبيق أوتوسبورت AutosportME سهولةً في التصفح واختيار المقالات، ليضمن للزوار الكرام تجربةً ممتعة أثناء متابعة أخبار بطولاتهم المفضلة، إضافةً إلى متابعة ومشاهدة العديد من مقاطع الفيديو والصور عالية الجودة.

لا تفوّت لحظةً واحصل على الأخبار فور ورودها وذلك مع اشتراكك بخدمة الأخبار العاجلة لتصلك إشعارات عن أحدث الأخبار!