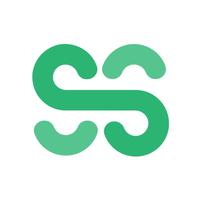 autossav
Free Get
autossav Description
Track and Manage your fleet operations on the go with autossav.
Autossav is a fleet management application that provides unprecedented convenience for fleet managers, drivers, mechanics, and many others. Users can update information and access the fleet data anytime and from anywhere.

Drivers can check the maintenance schedule of vehicles through their mobile phones. Whenever an accident occurs, you can upload the accident report and automatically inform the fleet manager by one simple operation through the app. After the fleet manager has received the accident report, he or she may arrange for the maintenance personnel to come and repair or assign the driver to go to the nearest repair shop.

Main features:
-Active the vehicle by scan the VIN barcode.
-Manage multiple vehicles with the same device.
-Maintain vehicle monthly follow the inspection list.
-Report vehicle issues directly from the phone.
-Upload vehicle/issue photos and comments.
-Receive service reminder on schedule.
-Review inspection and service history.
autossav 0.6.1 Update
In the new version, some features added:
1.Register an account by phone or email
2.Activate vehicles by scan VIN or manually enter
3.Renew mileage when active/inactive vehicles
More