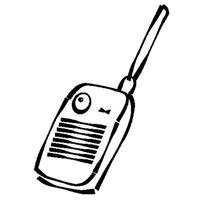 Baby Monitor Alert by Email
$1.99
Baby Monitor Alert by Email Description
This Baby Monitor is activated by the microphone, when the baby cry a alert email with a 30 second audio file is sent to you by email.

How to use the app:
Edit the email text field with your email address.
Adjust the sensibility of the microphone.
Push the start button.
When baby cry a 30 seconds audio file is recorded and sent to your email.
The app wait for 1 minute before to be able to send a new alert.