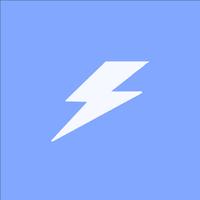 Bass Tap - Boost Bass in any song
Free Get
Bass Tap - Boost Bass in any song Description
Description:
Boost bass and listen to better sound quality on any song with Bass Tap! Bass Tap is a FREE bass booster app that you can use to listen to any music from any music apps of your choice. Whether you are listening to songs from iTunes, Spotify, or Pandora, you can use Bass Tap to listen to better sound quality & bass music. We have two modes: faded bass and continuous bass that really sound awesome to any audiophile's ears.
Here is how you use Bass Tap: Play the song or music from any music app. You can play music from Spotify, Pandora, or other music player apps of your choice. Open Bass Tap. Select the frequency of your choice with the toggle. Maybe you want bass booster to work at 50 Hz. Perhaps you prefer to boost bass for 60 Hz. Change the Tap Type from Tap to listen to faded bass to Ride for continuous bass. Play around to see which bass boost options work better for the song you are listening.

If you are a true audiophile, you know how important it is to have bass booster to improve the quality of your music. There is no need to invest in a song mixer or synthesizer apps because now you can boost bass easily with Bass Tap with just a tap of your finger! Listen to awesome bass music from you iPhone and iPad and notice that you can get high quality bass music with Bass Tap.
Recommended: You don't need synthesizer or song mixer to get listen to better bass music. However, to get even better sound quality, use speakers and headphones with high quality bass output!