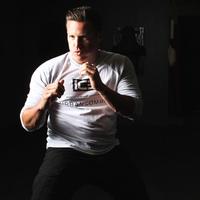 Body Positioning and Mobility
Not Available
Removed
from the App Store
Body Positioning and Mobility Description
Training for superior Body Positioning can give you a huge advantage over any opponent. At each moment of an altercation, from beginning to end, the position that you're in can very much be the difference between winning and losing. So what is Body Positioning? Let's simply break this skill down into three components: Base, Mobility and Relative Position.

With ICE Urban Combat you'll learn how to fight DIFFERENTLY. Develop critical fighting skills that will give you the upper hand in any violent street altercation, bar fight or life-threatening encounter. Each skill is thoroughly taught through easy-to-follow video lessons. In each lesson, we teach, explain and demonstrate the skill and then we follow up by giving you drills you can use to practice and develop each of the skills.

The streets aren't safe. And these days, it's not enough to know a few moves. You need a tested fighting system that gives you the edge. A fighting system on steroids. Welcome to ICE Urban Combat. This is the science of street fighting. At our renowned LA facility we've helped thousands of individuals gain real fighting confidence and feel in control on the streets. Now, you can get ICE Urban Combat - the world's most effective fighting system - anytime, anywhere.

ICE Urban Combat is unlike any other martial arts or self defense training you'll find. It's a blend of the most effective principles and techniques combat disciplines have to offer. Developed over 25 years and taught by martial arts experts and official Jeet Kune Do instructors with Bruce Lee training lineage, ICE Urban Combat is grounded in Jeet Kune Do and Jiu Jitsu. It uses physics - that is, the body's mechanical advantages - to overpower an opponent, regardless of his size, strength, fighting skills or method of approach. The result is the most comprehensive and efficient fighting system in the world. ICE Urban Combat gives you tested, real-world fighting skills and the confidence you need to immediately and violently shut down any opponent in any situation. We call this the science of street fighting.
Body Positioning and Mobility 3.0 Update