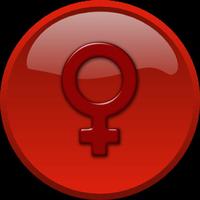 Can I Have Your Phone Number?
Free Get
Can I Have Your Phone Number? Description
With the launch of Zombie Bumper Cars just around the corner, Zombie Bumper Cars Lite is available now! Check out this brilliant arcade splat-em up, made in collaboration with Prison Escape developer Mogworks.

***

Introducing the new flirtation and chat-up aid application!

Ever met someone and you just know you have to get their number there and then, but the cat's got your tongue? Ever found yourself failing to flirt because you just can't find the right words to say, the two of you faced instead with another one of those embarrassing awkward moments? Not anymore, because with a simple press of a button, Can I Have Your Phone Number? says that elusive chat up line for you!

Can I Have Your Phone Number? takes the pain out of pulling, putting the fun back into flirting with the press of a button. After a simple choice of male or female voices, one click later and Can I Have Your Phone Number? utters one of several sure fire hit chat-up lines. Each line a guaranteed winner, spoken in a slightly robotic yet crystal clear, entirely steady deadpan delivery. Leaving you free to think of something else to say.
Can I Have Your Phone Number? 1.0 Update