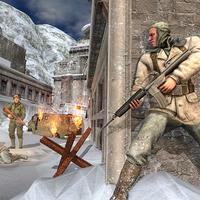 Counter Survival Shooting
Free Get
Counter Survival Shooting Description
As an action shooting in this sniper real FPS shooting is an amazing and interesting game you will experience a different shooting FPS assassin 3D fury.The overall feel of the shooting game is unique story war of the city, but they are not the same feeling of playing together with using a simple gun for a kill as well as smooth control. Shooting is a multilevel gameplay.Then you can play fantastic sniper and 3D FPS in the city environment. City environment looks like the real.In the city you are stranded on the combat war you fight the different enemies that are spread all the city. you fight these.sniper fps profession skills are shooting a campaign of an expandable working for killing the enemy in the city using the smooth control of a gun.In this sniper critical city fps strike game has many levels. In this game, all the levels lock.So you can complete the mission and then other levels will be unlocked.

So get ready to play the extreme FPS shooting legend game of 2018 as a simulation action based sniper target.your job is to find the enemies and target the sniper to kill the enemies.In this amazing fps strike shooter game gun, knife and other advanced weapons

Game Survival Features:
• Modern Equipment
• Different Gameplay Missions.
• Smooth & Easy Controls.
• Realistic Environment & Sounds.
• High quality 3D Graphics & Mode.