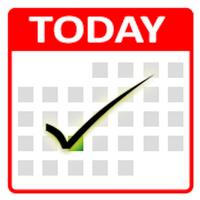 Daily Task Plan
Free Get
Daily Task Plan Description
Day Planner is a MUST HAVE APP
A lot of people use Day Planner to capture ideas, make check lists and keep track of everything they need & want to-do. With Day Planner you can easily share your check lists & tasks with anyone to get more done, faster.

Day Planner to-do list key benefits:
Set a reminder - Choose your time and location based reminders
Designed for mobile with simple gestures support

Not enough? Here's more:

Update grocery & errand lists, chores, and calendars lists in real-time with your spouse and family
Set recurring tasks for regularly scheduled to-do's on your checklist
Day Task moment is your daily planner allowing to do the right things on your todo list


Bottom line: Getting things done (GTD) has never been easier with Day Planner: the best to-do list app for managing your personal home life, your work life, and everything in between.

Day Planner is a calendar, your daily scheduler, and overall the simplest. Best of all – it's free for basic use!

Day Planner is also great when you're planning to go shopping at the grocery store. Right there with your to-do's is a handy shopping list that's editable as you go and remember more things you need. Forget to buy post it notes? Throw it on the list and add it to your shopping cart if you must, but you won't need to, since Any.do is your new post it note with alarms for time sensitive reminders that come with you wherever you take your phone!

Planning and organizing collaborative work projects has never been easier. Just like you can share tasks between family members, you can also share checklists and much more with everybody on your team at work. Day Planner will help you and the rest of your team stay on schedule so that you can go home at night relaxed, knowing that you had a productive day where you crossed many tasks off of your check list.
Daily Task Plan 1.2 Update
Fast functionality, Ad integration, Remove portrait view
More