Games
»
Entertainment
»
Danger Dragon: The 2D Chronicle of A Viking Dragon Daring Enough to Fly Further than Mount Bergen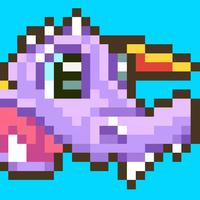 Danger Dragon: The 2D Chronicle of A Viking Dragon Daring Enough to Fly Further than Mount Bergen
Not Available
Removed
from the App Store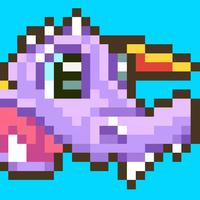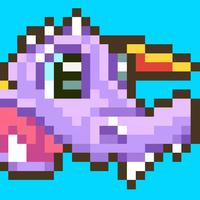 Danger Dragon: The 2D Chronicle of A Viking Dragon Daring Enough to Fly Further than Mount Bergen
Free
Screenshots for iPhone
More Screenshots for iPad
Danger Dragon: The 2D Chronicle of A Viking Dragon Daring Enough to Fly Further than Mount Bergen Description
An epic run game easy to play, tricky to master. Try your hand at avoiding defeat this coin collecting epic run, old school pixel game!

• Keep your health bar filled by coin collecting to avoid defeat
• Earn coin streak multipliers by non-stop coin collecting and use high scores to unlock new dragon hats (8 in all!)
• Dodge obstacles to continue your epic run to keep flying from the jaws of defeat
• Make it past all 6 tricky levels and face the tricky and mighty boss levels!
• Enjoy an original 8bit soundtrack and a full set of retro sound effects
• Seek Power ups to drive your epic run and beware tricky power downs to avoid defeat:
(power up) Viking Fury
(power up) Treasure Magnet
(power up) Mini Mode
(power down) Blink
(power down) Gravity Flip
(power down) Fast Forward

• 10/10: "Possesses all the attributes of a great game... A must have game." - MobileGames101.com
• 5 stars: "I'm addicted to the dragon!" - MRC1050
• 5 stars: "This game is awesome possum... I can't get enough of it." - Melzinmotion
• 5 stars: "Even better than flappy birds! My new addiction" - Grinches
• 5 stars: "Definitely great replay value!" - Kohliosis

The chronicle of the Danger Dragon:

Once upon a time in the mighty mountains of Mount Great Bergen, there lived a dragon viking clan. This clan was made up of many different dragons of all sorts, sizes and colors, yet they all bonded through a single, common thread: their love for treasure and danger!

Every day the winged vikings would fly down into the valleys to raid villages for treasure, intent on stealing gold and plunder and spreading fear into the hearts of all. All the dragons that is, except for the littlest one: Brandon. He was such a tiny dragon that he was treated as the runt of the clan and made fun of for having so little treasure!

Brandon would dream every night of becoming the most famous viking dragon, returning victorious and with more riches than the whole clan put together!

Then one crisp autumn day Brandon suddenly decided it was time! Packing up the few treasures he owned into a chest, he set out, seeking glory and adventure as the best treasure and coin collecting viking there ever lived!

Thus begins the story of... The Danger Dragon!
Danger Dragon: The 2D Chronicle of A Viking Dragon Daring Enough to Fly Further than Mount Bergen 1.2 Update
- Fix for iPhone 4s, iPod touch devices, and iPad Mini
- Gameplay improvements
- Bug fixes
- Optimizations
More