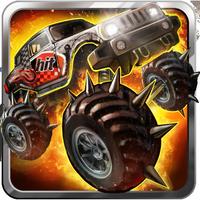 Dead Crossing
Free Get
Dead Crossing Description
itouch problem fixed. please update to this version
If you are a fan of guns, love driving, and enjoy killing zombies, let's go!!
It's a real 3D driving game!
Game Features:
Kill zombies and dead walkers in highway
3 different scenes of the desolated world
More than 10 types of exciting guns
8 vehicles of various characteristics
Upgradeable powerful Particle Canon System
Mission Mode and Endless Mode to fully test your gaming skills
Challenging game difficulty that demands practicing
Story:
A severe headache suddenly awaked you. Looking out of the window, it takes you no time to learn the Doomsday had finally come. The city had fallen to zombies and became terrifying ruins. Several zombies turned their blood stained heads to this direction as they had smelled a living person. Quickly they dashed to you and there was just enough time to lift your arms: left to control the steering wheel and right to fire the gun at the zombie roaring a glass away. Its head exploded, its blood sprayed all over the car window. Step heavily on the gas with your last strength, you started the vehicle and crashed zombies in your way. Now it's time to break out the garage and run for your life!
You are a skillful mechanic in the game. To save your life, you have to constantly upgrade your vehicles and canons. Drive your vehicles flexibly to crash zombies into pieces and remember the rule: "shoot the head or you will be dead"!