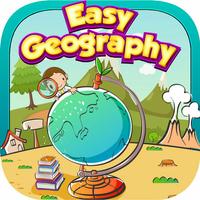 Easy Geography World Quiz
Not Available
Removed
from the App Store
Easy Geography World Quiz Description
Geography Easy World Quiz App

Geography Easy World Quiz App,If you're a fan of brain-engaging fun quizzes, you're in the right place! Get Geography Quiz Game and test your knowledge by answering interesting geography trivia questions! This addictive game for both kids and adults will give you hours of fun and teach you new and useful geography facts at the same time. Go on geography dash, answer as many quiz questions as you can, and become a real geography quiz!

- difficulty in the quiz questions and answers
- Choose one of the offered answers and do it fast, the clock is ticking
- Give the answer quickly and win extra points for being fast
- Be careful not to make three errors in a row or else you'll have to start over
- trivia questions and answers

Take this incredibly fun picture quiz and test your knowledge on world countries and their famous landmarks! This cool geography map quiz is the best learning game for kids and adults! Check your knowledge on the world map, countries and their capital cities, and other geographical features. Test your knowledge on all the countries on the Earth and their borders, national flags, and official languages. Learn new interesting geography trivia,or give your children an excellent base for further education by letting them play "Geography Quiz Game"!

Preschoolers and younger kids may think this is an impossible quiz game at the beginning, but in time they'll gain knowledge by giving correct quiz answers. There are all sorts of free games for kids available in the application stores around the world, but only fun quizzes for kids, brain teasers and other types of logic games for children will provide them proper education and help them in learning new useful things.

Georaphy Easy World quizzes games free quizzes are fun and provide an easy way for all students to learn for exams and tests, and have fun answering the questions. Adults can also benefit from playing brain games. Mind games are the best way to refresh your memory and gain general knowledge. There are lots of easy quiz questions, but there are also lots of difficult ones that will make you think this is the impossible game, worlds hardest quiz. In time you'll master all the geography trivia in this free picture quiz game and become a true geography genius!

Geography Easy World Best quiz on world geography ever! Specially for all the boys and girls, kids and adults who love puzzle games, brain teasers and other intelligence games! Check how well you know the world map, countries, major cities and other geographical features! Improve your geographical knowledge and learn new geography trivia with this fun quiz application for iOS.

If you love to play quiz games and geography quizzes, you will love this application! You can sit back, relax and enjoy learning new things! It's boring to learn from books or other educational aids, with this quiz game you will actually have fun learning!
Easy Geography World Quiz 1.0 Update