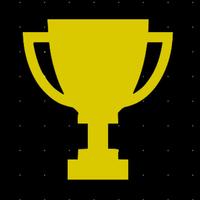 Elympics - Create & Compete In Video Challenges
Free Get
Elympics - Create & Compete In Video Challenges Description
Elympics is a fun and free social app that encourages creativity and activity by challenging YOU to create and compete in Internet Video challenges, like an Internet Olympics.

Features:

Create A Challenge right from the home screen by making a 15 second video and naming it!

Compete - Find a challenge you like and show off your skills by making a short video!

Share - Share your challenges with the world on Facebook and Twitter, and challenge them to try to do something better than you can!

Search - Find your friends and see what challenges they have been doing and ones they have created!

There are no limits to what you can challenge others to do, but remember to always be safe and mindful of what your asking people to do or doing to yourself. We aren't responsible for any injuries caused by challenges on this app.