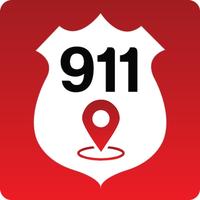 eMERGE 911 Government Services
Free Get
eMERGE 911 Government Services Description
eMERGE 911 Government Services is an emergency alert application that provides additional security by alerting 9-1-1 and three emergency contacts in the event of an emergency. eMERGE 911 GS will place a call to your local 9-1-1 operator. In addition, a text message identifying your GPS location will be sent to 9-1-1 and your emergency contacts. The emergency text messages will also include a link to your Emergency Tracking Webpage where your movements can be tracked on a map by 9-1-1 and your emergency contacts.

During an active emergency, you can choose to stream a live video to 9-1-1. If a 9-1-1 operator is on your Emergency Tracking Webpage, he or she can watch you on a one-way video call.

This application requires an activation code from a government entity. If you do not have an activation code, you may purchase a subscription by downloading eMERGE 911 in the App Store.

To view eMERGE 911's Terms of Use and Privacy Policy, please visit http://emerge911.com/terms and http://emerge911.com/privacy

Continued use of GPS running in the background can dramatically decrease battery life.

It's your life. PROTECT IT!
eMERGE 911 Government Services 1.1.1 Update
Thanks for using eMERGE 911 Government Services! To make the app better for you, we update eMERGE 911 GS often to make improvements to performance and reliability.
If you love eMERGE 911 GS, please consider leaving a review! You can also email us at service@emerge911.com.
It's your life. PROTECT IT!
More