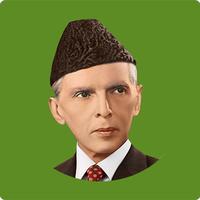 Famous Personality - Andaza - Quiz Preparation Tes
Free Get
Screenshots for iPhone
More Screenshots for iPad
Famous Personality - Andaza - Quiz Preparation Tes Description
Andaza is a successful series of educational and knowledgable applications for kids and those who are preparing for Examination for different subjects. It Includes the Quiz game with multiple levels. The questions and knowledge in this app is prepared by experts of this subject which can increase your information about the subject. It is the must download App for every Pakistani and those who are researching about this subject to always have it in your phone and play in free time.

Celebrity refers to the fame and public attention accorded by the mass media to individuals or groups or, occasionally, animals, but is usually applied to the persons or groups of people (celebrity couples, families, etc.) themselves who receive such a status of fame and attention. Celebrity status is often associated with wealth (commonly referred to as fame and fortune), while fame often provides opportunities to earn revenue.

Successful careers in sports and entertainment are commonly associated with celebrity status;[1][2] while political leaders often become celebrities. People may also become celebrities due to media attention on their lifestyle, wealth, or controversial actions, or for their connection to a famous person.

Athletes in Ancient Greece were welcomed home as heroes, had songs and poems written in their honor, and received free food and gifts from those seeking celebrity endorsement.[3] Ancient Rome similarly lauded actors and notorious gladiators, and Julius Caesar appeared on a coin in his own lifetime (a departure from the usual depiction of battles and divine lineage).[4]

In the early 12th century, Thomas Becket became famous following his murder. He was promoted by the Christian Church as a martyr and images of him and scenes from his life became widespread in just a few years. In a pattern often repeated, what started out as an explosion of popularity (often referred to with the suffix 'mania') turned into a long-lasting fame: pilgrimages to Canterbury Cathedral where he was killed became instantly fashionable and the fascination with his life and death have inspired plays and films.

The cult of personality (particularly in the west) can be traced back to the Romantics in the 18th Century,[5] whose livelihood as artists and poets depended on the currency of their reputation. The establishment of cultural hot-spots became an important factor in the process of generating fame: for example, London and Paris in the 18th and 19th Centuries. Newspapers started including gossip columns [6] and certain clubs and events became places to be seen in order to receive publicity.

The movie industry spread around the globe in the first half of the 20th Century and with it the now familiar concept of the instantly recognizable faces of its superstars. Yet, celebrity wasn't always tied to actors in films, especially when cinema was starting out as a medium. As Paul McDonald states in The Star System: Hollywood's Production of Popular Identities, "in the first decade of the twentieth century, American film production companies withheld the names of film performers, despite requests from audiences, fearing that public recognition would drive performers to demand higher salaries."[7] Public fascination went well beyond the on-screen exploits of movie stars and their private lives became headline news: for example, in Hollywood the marriages of Elizabeth Taylor and in Bollywood the affairs of Raj Kapoor in the 1950s.

The second half of the century saw television and popular music bring new forms of celebrity, such as the rock star and the pop group, epitomised by Elvis Presley and The Beatles, respectively.
Famous Personality - Andaza - Quiz Preparation Tes 1.0 Update