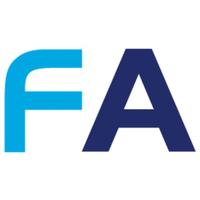 FirstAdvantage
Free Get
FirstAdvantage Description
The First Advantage app allows businesses of all sizes to offer branded and customizable gift cards to their customers. Gift Card transactions can be accepted on most smartphones and tablets! The First Advantage app is free when you sign up for our gift card service. Terms and conditions do apply.

Increase your revenue and capitalize on the popularity of gift card giving with our turnkey program. Most customers spend on average 38% more in your store when using a gift card. Our built-in security program reduces fraud and keeps gift card data safe, protecting you and your customer. Access real-time online reporting to monitor the success of your gift card program and pull detailed reports and analytics. And best of all, if you have multiple locations, we can support your program with pooled accounts to make the gift card program easier to manage.

Choose from a wide variety of pre-designed, modern cards or allow us to make custom branded cards with your logo for your business. Gift cards help increase your brand awareness and drive additional foot traffic to your location. They are also a great item to donate to charitable events, local schools, non-profits, new neighborhood programs, special customers, high performing employees and more.

In addition to the gift cards, you can also get store signage and various display options for your gift cards so that they are front and center for your customers.

With our program, you get free customer support from our award-winning, U.S.-based support center 24/7/365.