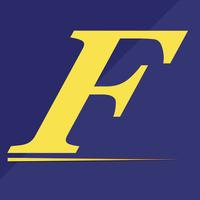 FOXpress
Free Get
FOXpress Description
Save time and bypass the rental counter with the FOXpress™ iTunes App!

FOXpress gives you quick rental access to 1000's of new rental cars – all through the app.
Plus, there are no counter lines, no paper contracts and you'll enjoy automated pick-up, mobile rental options and new app features to fully manage your rental while you're on the road!

Choose your ride from our large fleet of luxury, sports, compact and family-friendly vehicles. We have the perfect car just a 'click' away. Get in and go with FOXpress!

Use FOXpress to – Bypass the counter, automate your pick-up and exit and fully manage your prepaid rentals!

For travelers:
- Download the FOXpress iTunes App and book your car with just a few simple taps
- Explore thousands of amazing new cars to drive on your vacation or wherever you are traveling
- Request sports cars, SUVs, luxury or family friendly cars from our fleet and locate the perfect car for rent near you directly from your iPhone or iPad tablet device.
- On-Demand car rentals can be checked-out instantly with a tap on your iTunes App
- You can also manage your car rental using your iTunes App without ever having to call or interact with a car rental agent. This puts you in control of your rental from start to finish. What are you waiting for?

FOXpress is available for:
iPhone & iPad, Safari

Download the FOXpress App now!

Like us on facebook:
https://www.facebook.com/FoxRentACar

Follow us on Twitter:
https://twitter.com/FoxRentCar

Follow us on Google+
https://plus.google.com/+foxrentacar

Contact us with any questions or for more information at 855-484-8624 or help@thumbit.com.
FOXpress 1.0.4 Update
-- Fixes on uploading the DL types with sound and vibration to show confirmation.
-- Improved UI and Messages
-- Theme Color for the app
-- My Credits Usage and Balance Visibility
-- Bug Fixes
More