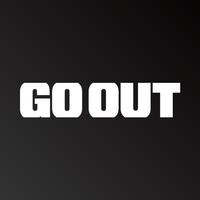 GO OUT
Free Get
GO OUT Description
ワン&オンリーなアウトドアファッション・マガジン。
街でもフィールドでも使える新しいスタイルを凝縮! 
最新のアパレルとギアを徹底追求して紹介します。

GO OUTをお持ちのiPhone/iPad/iPad mini端末にダウンロード。
いつでもどこでもお馴染みの誌面が複数端末でハイブリッドに楽しめます!!
単品購読だけでなく、買い忘れがない定期購読も選べます。
定期購読では最新号の自動ダウンロードに対応。読みたいときにすぐに読めて便利です。
※アプリのダウンロードは無料ですが、コンテンツの閲覧は有料となります。


毎月30日発売
※都合により配信日が発売日以降になる場合があります。ご了承ください。

【単号購読】
料金:号ごとに設定
※料金は予告なく変更になる場合があります。


【定期購読】
料金:600円(1カ月自動更新)
※期間中に発売される定期刊行物が定期購読対象です。別冊などは定期購読対象外です。
※刊行スケジュールは紙版と同等です。詳しくは三栄書房ウェブサイトよりご確認いただけます。
※購読されたコンテンツは、期間終了後もお読みいただけます。
※定期購読状況は設定アプリ>iTunes & App Store>Apple IDを表示にてご確認いただけます。
※定期購読自動更新終了は設定アプリ>iTunes & App Store>Apple IDを表示より行えます。期間終了の24時間以上前に解除しない限り自動更新となります。
※定期購読中は期間の変更や解約をすることができません。
※料金および刊行スケジュールは予告なく変更になる場合があります。


【コンテンツについて】
※表紙・目次に記載されている記事が掲載されていない場合や、マスキングしている写真がある場合があります。
※画像はすべてRetinaディスプレイに最適化しています。
※応募できない懸賞があります。
※付録は付きません。
※定期購読および単品販売で購入されたコンテンツの再ダウンロードは可能ですが、永続的な再ダウンロードを保証するものではありません。


【ご質問・お問い合わせ】
newsstand@san-eishobo.co.jp


Auto Renewing subscription:

*Back issues and future issues are available for purchase within the App.

Future issues are also available through the following auto-renewing subscription(s):

- 1 Month Subscription at $4.99

The subscription will include the current issue if you do not already own it, and subsequently published future issues. Payment will be charged to your iTunes Account at confirmation of purchase. This subscription will automatically renew unless auto-renew is turned off at least 24-hours before the end of the current period, your account will be charged for renewal within 24-hours prior to the end of the current period. The cost of the renewal will match the initial subscription price.

You may turn off auto-renewing subscriptions by going to your user's Account Settings after purchase. No cancellation of the current subscription is allowed during your active subscription period.
More Information
Language:

English

Japanese

More