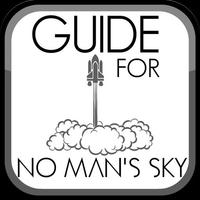 Guide for No Man's Sky - News, Countdown and Wallpapers
Free Get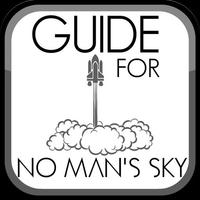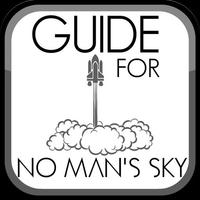 Guide for No Man's Sky - News, Countdown and Wallpapers
Free
Guide for No Man's Sky - News, Countdown and Wallpapers Description
Get the latest news and wallpapers for No Man's Sky upcoming game!
No Man's Sky is an upcoming action-adventure survival video game developed and published by the indie studio Hello Games for PlayStation 4 and Microsoft Windows. The game is scheduled to be released worldwide in August 2016.

No Man's Sky's gameplay is built on four pillars—exploration, survival, combat and trading—in which players are free to perform within the entirety of a procedurally generated deterministic open universe, which includes over 18 quintillion (1.8×1019) planets, many with their own set of flora and fauna. By exploring, players gain information about the planets that they can submit to The Atlas, a universal database that can be shared with other players of the game. Players get compensated in in-game currency every time new information is uploaded to The Atlas. Players also gain materials and blueprints to upgrade their character's equipment and purchase a variety of starships, allowing them to travel deeper into the center of the galaxy, survive on planets with hostile environments, interact in friendly or hostile manners to computer-controlled space-faring factions, or trade with other ships. Some activities, such as killing too many lifeforms or draining too many resources from planets, will draw the attention of Sentinels that will attempt to kill the player-character.

Our app Guide for No Man's Sky is a fan app including the latest news and updates. And if this were not enough, you will also find a nice Countdown timer for the release with nice graphics and music and a beautiful collection of wallpapers for your mobile.

Our app pretends to be the reference guide for No Man's Sky. When the game will be released, we will update the app to include a complete guide and database with all the information that you will ever need to master the game. You will learn how to survive long enough to become the best player of the game.

*** Disclaimer/Legal Notice ***
This is NOT an Official Guide. The application name, logos and images are property of their respective owners. We made this App only as a FREE FAN APP only for those who wants to enjoy the Game. If there is any trademark or copyright violation that does not follow within the Fair Use, please contact us and we will immediately take action on it.
Guide for No Man's Sky - News, Countdown and Wallpapers 4.0 Update
- Bug with wallpapers fixed.
- New content.
More
More Information
Language:

English

Italian

Spanish

More