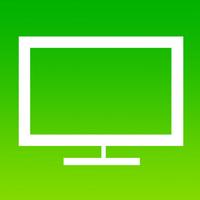 HD TV Browser
Free Get
HD TV Browser Description
****TO MAKE THIS APP WORKS OVER WIFI YOU HAVE TO ENABLE AIRPLAY MIRRORING. IT IS NOT DIFFICULT: OPEN CONTROL CENTER SWIPING UP ON YOUR SCREEN. HERE YOU CAN POWER ON AIRPLAY MIRRORING. MAKE SURE TO SELECT "DUPLICATE"****

Have you ever tried to mirror your iPhone's web browser to your TV? Well, for sure you notice a big problem: you have to watch the iphone screen to click the links and move the page!
Try to think: why?
The answer is simple: you don't have the MOUSE POINTER on the TV!

HD TV Browser is the first and only iOS app that let you browse the web on your HD TV/monitor as you would do with your Mac or PC: it displays the MOUSE POINTER, so that you don't have to distract your attention from the screen while browsing!

FEATURES:
-Displays Mouse Pointer on the external HD TV, avoiding you to take your eyes off the TV in order to press the links;
-Tabbed browsing;
-Favorites and history
-iOS/PC mode: you can switch between the mobile optimized version and the standard PC version of any website (this is website dependent);

REQUIREMENTS:
-Any of the following: HDMI Adapter / VGA Adapter / AppleTV (for Airplay Mirroring compatible devices: iPhone 4S and newer, iPad2 and newer);
-Internet access.

DISCLAIMER:
-The performance of this app may be slower if you use an Apple TV with AirPlay mirroring: cable is ALWAYS preferred!!
More Information
Language:

English

Italian

Spanish

More