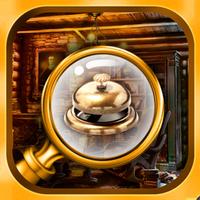 Hidden Object Mystery House
Free Get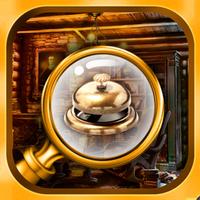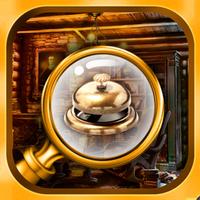 Hidden Object Mystery House
Best Hidden treasure & Puzzle
Hidden Object Mystery House Description
This Finding object game will make you the best treasure hunter to uncover the hidden object in the house. The Entertainment remains indispensable for every game, but the richness of the game becomes enormous if we add the flavor of thrilling adventure factor into the game. Hidden Object is a mystery game, where the player enters the haunted house for a treasure hunt. If mysterious and haunted places are something that fascinates the daredevil within you, Then this hidden objects is for you to find.

Hidden Object Mystery House is 8 level Scary, Exciting, Frightening, Thrilling, Terrifying, Amazing, and Fantastic and Mysterious treasure hunt game. You can play each level as you choose the challenge to hunt for hidden objects. The thrill and excitements get enhanced with the amplification in level up of each stage. There are messy rooms with multiple hidden objects in each, You get 60 sec at every stage to hunt the hidden object quickly. The quicker you find, the more likely you get 20 sec bounces at the circumstantial level. The treasure hunter gets 5 clues in finding the object it gets stuck. You can log in to Facebook and create the scorecard to challenge other players.

Additional Features
Picture Search: Finding the hidden object
Bonus: 20+ Sec if you quickly find the hidden object
Purchase clue: Running short of a clue, purchase to complete the level
Amazing Interface: This Hidden Object Mystery House has fantastic graphics and amazing background sound
Thrilling Game: An addictive with enormous curiosity
The Adventurous story of the Hidden Object Mystery House:

Let me take you in the flashback to the 18th century, there was a Roman Emperor known to the world for his incredible wealth, glory and his amazingly beautiful mansion. So Persian invader attacked to grab his wealth, they looted, killed everyone in the mansion and locked it forever. Since then no one dared to open and it became the scariest haunted house on the planet where the ghosts and spirits wander out of their bodies, at least that's what the many legends tell about the paranormal activities of the kingdom.

It's considered that the spectacular belonging of the kingdom is still in the mansion. If you are brave-heart and are craving some adventure, you may try to explore this place, unlock the mansion and uncover the hidden object of the Roman dynasty.

The game is pure adrenaline pumping full of fun and fantasy for adventurous players. Are you curious about treasure games? Cool download the game now. Find the object in the house, unfold the mystery within the game and discover new things traverse this thrilling experience instantly. If you liked the game, share it with all your Hidden Object Mystery lovers friends and challenge them to enter the royal haunted house to unveil the thrill and adventures within.
Hidden Object Mystery House 1.2 Update
More Information
In-App Purchases:

Remoove Ads $0.99

Five Hints $0.99

Ten Hints $1.99

Get Fifteen Hints $3.99

More