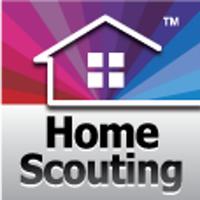 Home Scouting
Free Get
Home Scouting Description
A SERIOUS REAL ESTATE APP ENGINEERED FOR EVERY STAGE OF YOUR HOME BUYING PROCESS. Whether you are just looking, exploring the real estate market or ready to make an offer, the Home Scouting MLS Mobile app provides you with the most accurate and unfiltered MLS data available.

***** "To have a password protected site, where I'm not just another lead is awesome"
***** "Up to date, much more vs Zillow and Trulia"
***** "This is MLS, so you know you are viewing the most up-to-date results on the market"

100% of the listings for sale. No more wondering if you are seeing ALL of the MLS properties…you are.

This professional-grade MLS app is private and secure, NO advertising or SPAM , and is available to you by invitation from your mortgage or real estate professional.

You are moments away from taking complete control of your home buying process!


THE HOME SCOUTING MLS MOBILE APP PROVIDES YOU WITH:
- 100% of the listings - Period
- A Private, Secure and Ad-free experience
- Automatic listing updates
- Complete property details including large, vibrant pictures
- Sold property data
- And so much more

WITH THE HOME SCOUTING MLS MOBILE APP YOU CAN:
- Search and view all MLS listings for sale and recently sold
- View details of every property right from the curb
- Save and track your favorite properties
- We'll tell you when the price drops or new photo's are added
- Share favorite properties with family and friends
- Effortlessly schedule showings
- View detailed school information
- Easily contact your Loan Officer or Real Estate Agent with any questions


AND BECAUSE THE HOME SCOUTING MLS MOBILE APP IS PRIVATE AND BY INVITATION ONLY, YOU CAN SEARCH CONFIDENTLY KNOWING:
- No annoying popups
- No advertising
- Your information is secured; no selling of your email or other personal data
- One tap access to the highest quality service you deserve


Harness the power of the pros! Stay on top of your home search – wherever you are – with Home Scouting MLS Mobile app!


⋯⋯⋯⋯⋯⋯⋯⋯⋯⋯⋯⋯⋯⋯⋯⋯⋯⋯⋯⋯⋯⋯⋯⋯⋯⋯⋯⋯⋯⋯⋯⋯⋯⋯⋯⋯⋯⋯⋯⋯⋯⋯⋯⋯⋯⋯⋯⋯⋯⋯⋯



The Home Scouting Report® is a free home finding service provided directly to home buyers by Home Buyers Marketing II, Inc. (HBM II), a licensed real estate brokerage services company.

HBM II is a licensed real estate company in all states where it offers real estate services, including the Home Scouting Report. HBM II works cooperatively with other licensed real estate professionals to assist in your Home Scouting® efforts. The Cooperating Real Estate Agent is neither an agent nor a broker for HBM II.

The Preferred Loan Officer's role is to assist in determining a comfortable home price range for HBM II to use when it is searching for properties within your search criteria. The Preferred Loan Officer is neither an employee of HBM II, nor the provider of the Home Scouting Report (HSR).

© 2013 Home Buyers Marketing II, Inc. Patent Pending.
Home Scouting 2.2.6 Update
Minor user experience enhancements and iOS 10 location support.
More