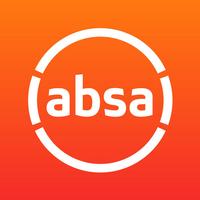 Homeowner
Free Get
Homeowner Description
Make the search for your new home an easy one. Our Absa Homeowner App helps bring your dream of owning a home to life with a few simple swipes and taps.

Our App lets you:

Control your search for a dream home
o Search by one or more suburb.
o Find a cheaper deal in our repossessed properties and properties on auction.

Do the math on your own
o Find out how much you can afford with our Home Loan Estimator.
o Work out your monthly repayments with our Repayment Calculator.

Make the informed choice
o Contact a Home Loan Advisor through the App.
o Get hold of the estate agents and mortgage originators of the homes you are interested in using the App.
o Watch helpful videos to guide you through your journey.


And that's not all; with our Homeowner App it's also easier to sell your property with Absa HelpUsell.

So what are you waiting for? Download our App today!
Homeowner 5.0.1 Update
We've made some changes to your app.
We're introducing:
•The new look and feel of our Homeowners app that is aligning with our rebrand.
•Home loan estimator frequently asked questions (FAQs).
•Absa HelpUsell, for easier listing and selling of your property.
•Access to more on-demand properties, so you can find a good deal when searching through our repossessed properties and properties on auction.
•Multiple suburb search, which let's you search for homes in more than one area at a time.
•Enhancements to our Home Loan Estimator, making it even quicker for you to find out if you can afford your dream home.
•We have updated our Calculators to reflect the updated fees for Transfer and Bond fees.
More