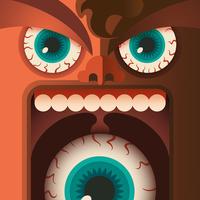 Horror Sounds & Scary Voices
Free Get
Horror Sounds & Scary Voices Description
**** Happy time to Tricks and Treats!!!! ****

Want to scare your friends, family, and neighbors on Halloween? but in a most unexpected way: Scariest or Funniest, it's up to you!

This app has 100++ realistic, extremely scary voices and horror sounds:

Halloween Vocals, Incoming Suspense, Girls Mockingbird, Snarling Dogs, No Mercy, Dark Laugh, Evil Laugh, Aaahhhh, bark and growl, chain monster grunts, crow, deep laugh, demoniclaghter, door creak scream, electric current, laugh howl, mad scream, night sounds, some laughing, screetch and howl ......

EXTREMELY SCARY SOUNDBOARD, BUT I WANT SOMETHING FUNNY??! IT'S OKIE.

You like to hear chipmunks sound or robot, old women, boy, girl, elephant, baby voices?
YOU CAN. You can make scariest sounds become funniest sounds with Voice Changer feature in our app. Don't waste your time to read this text, let's laugh day!

Please review our app if you love it, or you want to improve it.

Thank you so much!
Horror Sounds & Scary Voices 2.3.6 Update
We update the app regularly so we can make it better for you. Thank you for using App!
More