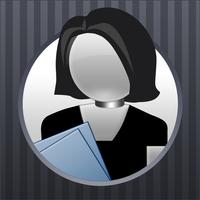 Host Mobile 2.3
Free Get
Host Mobile 2.3 Description
Using the QSR Automations ConnectSmart Hostess Mobile application running on the iPod touch, restaurant staff can greet parties, view and edit the wait list, and make table status updates from anywhere on the restaurant floor.

Note that in addition to the ConnectSmart Hostess Mobile download, the application also requires a separate in-store license in order to communicate with the ConnectSmart Hostess client software from QSR Automations, which is used for complete seating and wait list management. Once fully licensed and activated within the restaurant, ConnectSmart Hostess Mobile will automatically communicate with ConnectSmart Hostess, synching guest information and table status updates between the applications.

Compatible with ConnectSmart BackOffice 4.2.125+. Compatibility version information is also available under Settings -> Host Mobile -> About.
Host Mobile 2.3 2.3.111 Update