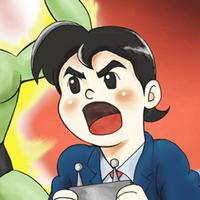 HumanController
Free Get
HumanController Description
Let's control your friend with this app. You can move them by direction stick, and make them punch, kick and jump by using Command Buttons.
Command Buttons are editable, so you can make your original commands as you want to do.
But whether they obey you or not depends on a relationship of mutual trust!

※In order to use this app, you need 2 or more devices. (one for controller, others for receiver)
※Pay attention to around you while you are using this app.
HumanController 1.0.1 Update
- fix a bug (app crash when add command over 10)
More