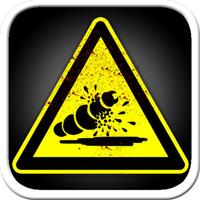 iDestroy Free: Game of bug Fire, Destroy pest before it age! Bring on insect war!
Free Get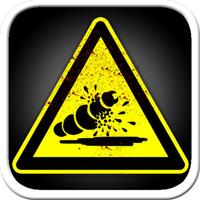 iDestroy Free: Game of bug Fire, Destroy pest before it age! Bring on insect war! Description
● Non-stop bug killing action with dozens of weapons!
● The best bug and ant smashing time killing stress relief game!
● 40 + awesome war and nuclear weapons to choose from!
● Unlock Free Weapons for sharing your code!
● Variety of different bug victims to explode,destroy and smash!
● Insane amounts of blood! with hundreds of bugs on your screen, waiting to be destroyed!
● Multi Touch screen to gore the ""hell"" out of the bugs!
● Destroy your homescreen and photos! and get that ultimate bug destroy look!
● WARNING! Horrible content!

iDestroy lets you break, kill and make stuff explode on your device! Get rid of your stress now, you know you deserve it!

●●● DOWNLOAD NOW FOR FREE ●●●
Shake your device to make the bugs tumble left and right, then let them fall into the gigantic Dual Buzzsaws!
Build traps with gasoline, mines, Gun Towers, baits, Laser Fences - there are no limits to your creativity!
iDestroy is an epic ant smashing game that relieves stress in no time with its endless gameplay.
Kill time by killing bugs with more than 40+ epic weapons for you!
Blast Zombies with bombs and torture bugs with awesome war machines!
Freeze your pocket bugs and then demolish them with Laser Towers, Buzz-saws, Airstrikes and Energy Shockwaves.
Load & Destroy photos of your friends' faces!
Reload your shotguns, Lay deadly Minefields to kill Flies, Worms, Ladybugs, Spiders & see insane blood & gore effects!
Destroy your screen Gag: Shoot holes in your phone and fool others to think it's broken!
Hunt down Earwigs and show them who is Boss by tapping them to death!
In iDestroy you are the ultimate bug killer: Tapping, Smashing, Burning, Freezing and shooting the bloody bugs.
Demolish insects in your pocket with crazy and insane weapons of destruction!

● More than 40 Weapons and 13 types of victims to choose from ●
WEAPONS
- Machine Gun
- Shotgun
- Stones
- Grenades
- Shrink Ray
- Flamethrower
- Double Buzzsaws
- Quad-Buzzsaws
- Freeze Ray
- High-Explosive Mines
- Nuclear Bombs
- Freeze Ray
- Insect Spray
- Mine
- Rotary Saw
- Double Rotary Saw
- Lighter
- Airgun
- Hammer
- Glass Hammer
- Nuclear Bomb
- Flamethrower
- Grenade
- Laser
- Laser grenade
- Missiles
- Dynamite
- Fire Grenade
- Explosion Bait
- Lightning Storm
- Cannonballs
- Jumping Bomb
- Gasoline
- Anvil Rain
- Plastic Explosive
- Nailgun
- Minefield Drop
- Snow Storm
- Shock Wave
- Homing Missile
- Rocket Hailstorm
- Minigun
- Minigun Tower
- Flamethrower Tower
- Tesla Tower
- Poisoned Apple
●●● VICTIMS ●●●
- Mosquitos
- Flies
- Wasps + nests!
- Cockroaches
- Sowbugs
- Ticks
- Worms
- Spiders
- Ants
- Waterbugs
- Ladybugs

Play together with friends to earn free weapons!

●TRY IT NOW FOR FREE ●
If you like guns, tanks, ammo, war, warfare or destruction with blood and gore, this is the game for you!
So download & get rid of your stress, NOW!
●●● PLAY IDESTROY NOW ●●●
iDestroy Free: Game of bug Fire, Destroy pest before it age! Bring on insect war! 5.7 Update
WHAT IS NEW IN VERSION 5.7
- Added a button to start rewarded video ads
- If you like iDestroy, please take the time to give us a nice review! It really helps!
More
More Information
Language:

Catalan

Chinese

Czech

Danish

Dutch

English

Finnish

French

German

Greek

Hebrew

Hungarian

Indonesian

Italian

Japanese

Korean

Norwegian Bokmål

Polish

Portuguese

Romanian

Russian

Slovak

Spanish

Swedish

Turkish

More