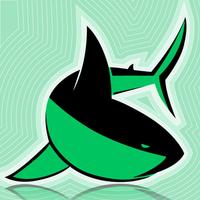 Idiom Attack (Korean Edition)
Free Get
Idiom Attack (Korean Edition) Description
Animate your English with IdiomAttack
– Learn English Idioms the fun, fast and fabulous way!

이디엄 어택과 함께 살아있는 영어배우기
-가장 재미있고 빠른, 그리고 효과적인 방법으로 영어를 배워보세요!

Features include:
•25 chapters with useful topics
•Real-world idioms and practical expressions
•Detailed explanations of every idiom with translations into Japanese
•Audio of all idioms, sample sentences, definitions and stories
•Amusing animations of every idiom
•Fun and engaging stories
•Comprehension and discussion questions to enhance recollection
•Fill-in-the-blank sections to test your knowledge
•Pop quizzes with scores an elapsed time to reconfirm your skills
•Intuitive interface with one-touch easy access to interactive learning
•Comprehensive system of ESL lessons
•Links to our blog, Youtube, Twitter and book sites for additional access to content

이디엄 어택의 특징
•실용적인 주제와 함께하는 25개의 장으로 구성
•일상에서 쓰이는 '진짜' 숙어와 표현들
•자세한 설명과 한국어 번역이 함께하는 숙어 학습
•모든 숙어와 예제, 정의, 이야기들에 원어민 발음의 오디오 음성 지원
•숙어의 이해를 돕기 위한 애니메이션 포함
•즐겁고 흥미로운 이야기
•빠른 이해와 기억을 돕는 다양한 문제와 질문
•빈칸 채우기를 통한 복습
•학습결과를 평가할 수 있는 시간제한과 함께하는 깜짝 퀴즈
•원-터치의 뛰어난 접근성을 바탕으로 한 영어학습
•ESL 학습을 위한 포괄적인 교육 체계로 구성
•블로그, 유튜브, 트위터, 공식 홈페이지로 바로 접속 가능

How to talk your way through idiom infested waters

Swim with the natives without fear of an "Idiom Attack"
• Add 300 key idioms to your arsenal!
• Be ready for 25 topics with day-to-day idioms!
• Learn quickly with a three-step training process!

네이티브처럼 "관용어구 공격"을 두려워하지 말자!
•네이티브가 습관적으로 쓰는 관용어구 300개 추가!
•생활 속 관용어구 핵심주제 25가지로 준비!
•길들이는 트레이닝 3단계로 빨리배우기!

Upgrade your English skills with idioms essential for daily conversation through a three-step training process that lets you to become familiar with and effectively use idioms everyday!

생활 속 관용어구를 익히고 효과적으로 사용할 수 있게 하는 트레이닝 3단계를 통해 영어실력을 향상시키자!
Idiom Attack (Korean Edition) 1.3.3 Update