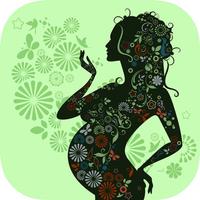 iHypnoFertility
$3.99
iHypnoFertility Description
iHypnoFertility is the ultimate relaxation app to support conception. It has been designed as a powerful aid which can be used to increase the connection between body and mind. Deep relaxation is an effective tool to enable you to remain centred, focused and relaxed during your journey to conception and birth. Delays to conception can lead to a cycle of negative thoughts and emotions which can be a difficult experience.

iHypnoFertility utilises the proven mind-body link to decrease stress, improve relaxation and naturally increase chances of conception. Fertility hypnosis may double the success of IVF treatments according to studies. A recent study showed that 28% of the women in the trial group became pregnant after regular hypnosis sessions. This was compared to 14% in the control group. The study therefore concluded that hypnotherapy helped the women to be relaxed and positive which assisted their treatment.

The aim of this relaxation and affirmation routine is to allow your mind and body to work in complete harmony; help to reduce any fears or worries surrounding fertility; to help develop the ability to remain calm, relaxed during your journey to conception; and to develop a deep trust in your ability to conceive; encourage you to remain positive and empowered; and to increase your sense of being in control of your fertility.

Features:-
Guided relaxation
Fertility affirmations
Relaxation music
Hints and Tips on getting the most from your audio practice

iHypnoFertility was created by Psychologist and hypnatal practitioner Dr Alex McKay, NLP qualified Charlotte Maslen MA HONs. With six children between them they have first hand experience of the power that self-hypnosis and positive affirmations have on conception, pregnancy and birth.
iHypnoFertility 1.1 Update
Improved UI Experience
More